Do you consider yourself to be a movie buff? Do you really enjoy the cinema? If you are even a small fan, then you owe it to yourself to experience your favorite movies on a completely different level. You don't have to just sit there on the couch and watch your favorite movies as the world goes by outside. You can actually experience them in real life, but you can only do this by planning your holiday to the sunny state of Florida. There is one theme park in Florida that lets you live the movies on a completely different level. This theme park is called Universal Studios, and it is one of the most entertaining theme parks in all of Florida.
Why Choose Universal Studios For a Holiday?
This is the one place on our big blue planet where movies and television shows come to life. Every single attraction at Universal Studios is based on a hit television show or movie. This is how you get to experience things on a completely different level. Some people even refer to it as riding the movies.
What Are Some of the Attractions?
There are basically two very different types of attractions at Universal Studios. There are live shows, and there are rides. This section will focus on the rides. If you enjoy thrill rides like roller coasters, then you will have the time of your life because this is one theme park that has some of the best thrill rides in the entire world.
The Incredible Hulk Roller Coaster
Take a ride on The Incredible Hulk roller coaster. If you like fast rides, then you will love this one. It accelerates from zero miles per hour to 40 miles per hour in two seconds. This creates enough force to knock you back against your seat, and that is not where the fun ends either. This ride goes upside down seven times, and it reaches a height of 150 feet! Don't ride this one right after lunch.
Harry Potter Fans Rejoice!
If speed and crazy thrill rides is not your thing, then check out The Wizarding World of Harry Potter. This is a must for any fan of the movies. Everything from this magical world comes to life on the streets. This area has fast roller coasters too, but it also has plenty of great shops where anyone can purchase their favourite Harry Potter theme items.
Watch Some Great Shows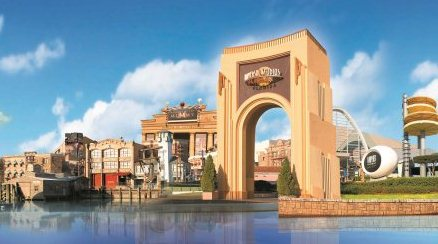 Universal Studios Florida
also has some of the best live shows on the planet. See The Blue Man Group performs live. Check out Universal's Superstar parade and see some of your favourite characters from television and movies. Watch a live concert at the Hard Rock Live too. There are also plenty of great smaller shows that are always happening in the streets of Universal Studios.
Universal Studios really does have something to offer everyone. Check out some more information on the Internet and watch some great videos to see just how much fun everyone else is having while they visit Universal Studios in Orlando Florida.